Hydrangea macrophylla 'Bridal Bouquet'
Product Code: HYDBB
A beautiful mophead hydrangea than can tolerate both part-shade and full-sun providing there isn't long dry spells in the soil. Growing to 1x1m its perfect and small or large gardens and can make a great addition in a large pot.

Macrophylla typically prefer to be pruned back to desired shape after flowering is complete in Summer,

Height : 1m.
Width: 1m.
* Login to view trade price and place order. Retail customers, please refer to Where to Buy.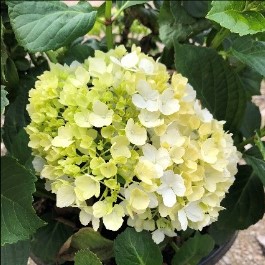 Plants purchased from TGA Australia are guaranteed to be true to type and in healthy condition at the time of pick up/delivery.
As we have no control over matters such as planting, soil preparation, watering etc., no guarantee can be offered in respect to a trees growth or development.
TGA Australia accepts no liability for damage caused to any fences, building, plants, pipes, conduits or cables, or structures by any plants supplied by TGA Australia.